Sugar Mouse Cake – Valuable Vintage Book
I love to sell books online.  A wonderful part about my job is the market I get to cater to. They are a fun group of people who are usually whimsical about their buys and can't wait to share the book with a loved one sometimes of a much younger age . If you are a child of a baby boomer you may remember Gene Zion's works like Harry the Dirty Dog series.  He has a few vintage collectible books that will serve you well should you find one.
A book to look for that sells regularly at about $50.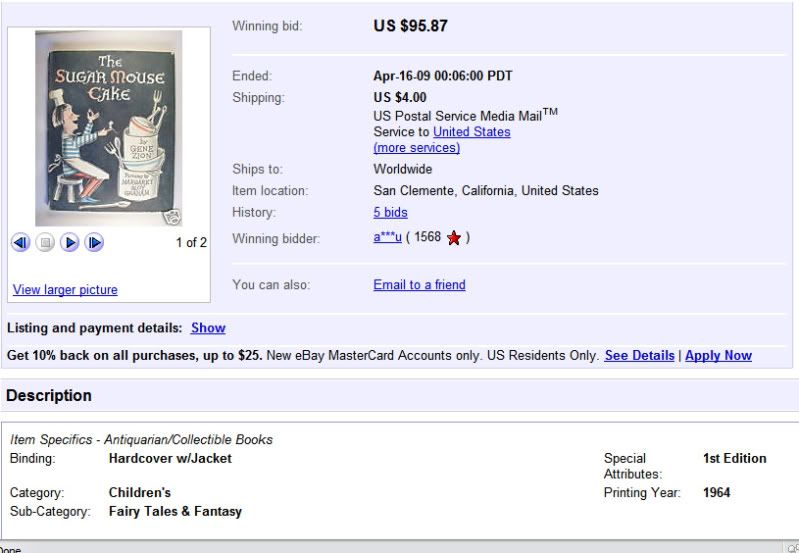 If you have a vintage copy of  Sugar Mouse Cake it may be time to part with it and sell books online.  Gene Zion illustrated this famous and valuable book written in 1964.  Don't worry about the library discards you are most likely to run into. The children's valuable book market is quite forgiving with the library discard status of a collectible. In fact, many of the folks reminisce even more since their memories were of a library book. Be on the look out for another one of Zion's sought after work titled Meanest Squirrel I Ever Met published in 1982.
If you like this information, I'd love to help you with my service. More of this information is in our membership area of this site. You get over sixty titles with pictures of the books to look for that make you the money online with books.  Learn more about my service here.