Free Newsletter & Gift
Are you succeeding on eBay or Amazon as a book seller? Have your listings regretfully sold for less than $6?
Look at this picture. How much do you think my book sold for?
This is not an easy to find book, but if you were faced with the decision to buy it for resell, would you have known to buy it? How much would you have spent? $1, $2, $20 or even $50? This book consistently sells for over $70. This particular copy is a library discard.
Would you have snagged it if you saw it?
Hello, my name is Julie Anna Schultz, and I have been an eBay seller for over eleven years. We have been Powersellers almost from the very beginning. How were we so successful selling books? Glad you asked! 🙂
Well, it was not easy. I spent a full year watching auctions and researching the best selling books before ever creating a single listing and loading an auction on eBay. I knew I didn't want to spend my valuable time making $3-$4 an auction. You don't have to either! Get SMART!
Take advantage of my YEARS of research compiled into one website with down loadable reports. You can have a quick reference to check when you are faced with those 'which books to buy' decisions.
Take advantage of my research today! Learn which books are CONSISTENT money makers on eBay!
Here is my gift to you just for signing up for my newsletter. FREE 300 book title report!!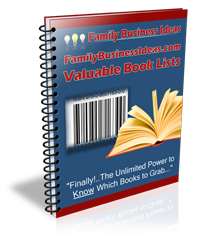 In my special report you will get over 300 valuable book titles that sell for $35 or more on eBay. You can be sure this information is relevant and valid. I update on a regular basis since I manage a research company. Also, this is just a text version of what we feature at our website. The website hosts many pictures , training, and access to me as a teacher. It is quite advantageous to subscribe to our website's inner circle membership to get visual leads and constant updates. We will add periodic updates of great finds here and there.
Get your report today for only $17.99 FREE!